All Welcome – Come as you are
Sunday Morning Services – 11:00 AM 
Sunday Evening Prayer Service - 6:00 PM
Youth Meetings – Thursdays – 7:00 PM
Outreach Christian Fellowship is a Non Denominational Holy Ghost filled and loving church in Louisville, Ky. We and the OCF family would like to extend a personal invitation to you and your family to worship with us this Sunday. We know that God loves you where you are; and He has a divine plan and purpose for your life. We serve a perfect and loving Savior that is in the restoration business and loves imperfect and broken people. He promised in Philippians 4:19 "And my God will supply all your needs according to His glorious riches in Christ Jesus." Beloved, God loved you so much that he gave His Son to make provision for an imperfect an fallen people.  He's the only one that can exchange new lives for old.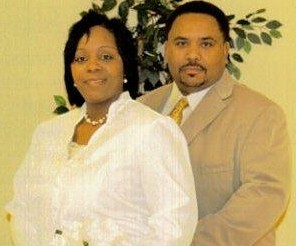 Pastor Thomas & Lady Overall
Come as you are and experience the love and touch of the Master's hand, you will be forever changed by His love and power.